So two weeks ago, the Diamond State Romance Authors spent a weekend at a haunted hotel and went ghost hunting. And we had a blast! Personally, I didn't see or feel anything but then I'm a serious skeptic. Some of our group are more sensitive and open to that sort of thing. A couple had the shivers and goosebumps of a close encounter--which was fun for me to be there to watch.
Our weekend started on Saturday at the Colorado Grill in Hot Springs. A few of us planned to meet there for lunch before checking in at the hotel. Fantastic Mexican food, lousy parking. LOL Almost got lost looking for the parking lot on the block behind the restaurant. But the food was worth the minor aggrevation. More than a few showed up and some brought their families so we ended up with a big party!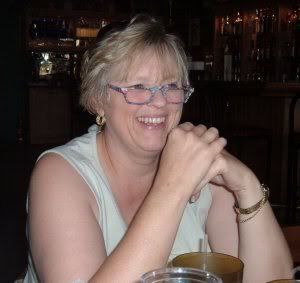 Left is Cynthia D'Alba, my wonderful friend and critique partner. She's a hoot to be around. Several of us spent a lovely weekend at her lake house recently plotting books and drinking esspresso martinis.
Below is Shada Royce, an up and coming author, who made a recent short story sale that we're not allowed to talk about yet. *cackle* She and I will be in the same anthology but more on that news will have to wait until the paperwork is final!
And Shada's not bored. I think she's hungover--or just very tired. She and Delilah stayed at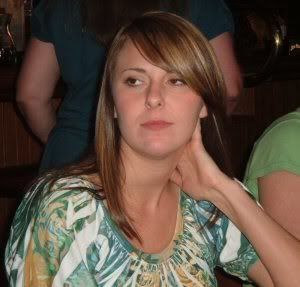 Cyndi's the night before. I know alcohol was involved, however, they were up until the wee hours of the morning brainstorming.
Then we were off to the Velda Rose. The Velda is considered one of the most haunted places in Hot Springs. A number of murders, suicides and deaths pepper their long history. The ninth floor and the spa--on the second floor--are where the most paranormal activity takes place. Of course, we all wanted on the ninth floor. LOL Nutty writers...the things we do for our art! Although our outing coordinator had reserved rooms all on the ninth floor, the desk clerks couldn't seem to come up with enough rooms. They straightened it out with a few calls to the manager and we all checked into our haunted floor.
Our regular business meeting was held in a hotel meeting room and we went through the normal motions while we anxiously waited for the ladies of the
Central Arkansas Society for Paranormal Research
!

Karen and Cathy joined us with a presentation on Hot Springs, its history and its hauntings plus pictures of apparitions and ghost orbs. We also got to see the clip of them on the Montel Williams show! The presentation was fascinating and the ladies were lovely and animated about their finds. We broke for dinner and to wait for dark--because what fun is wandering a cemetary in the daylight?

About 9:30 we headed out to the Hollywood Cemetary in Hot Springs. It's a fairly small cemetery but old and it's in the middle of Hot Springs so we didn't have to go too far. We needed to be back at the Velda Rose by 11 PM for the haunted hotel tour!

During Karen and Cathy's presentation, they showed us what ghost orbs looked like so we were all about finding some orbs! Snapping pictures in a graveyard after dark, I expected the police to stop by and see what we were up to! But we went undisturbed by the living as we wandered around the graves. I, being absentminded, forgot my flashlight at home. But between the lurking full moon and the residual lights from the city, I managed fine without one. The dirt road winding around and between the plots was pale and easy to make out in the limited light. The only time I needed assistance was if I wanted to go into a specific plot. The grassy areas made seeing a little more difficult.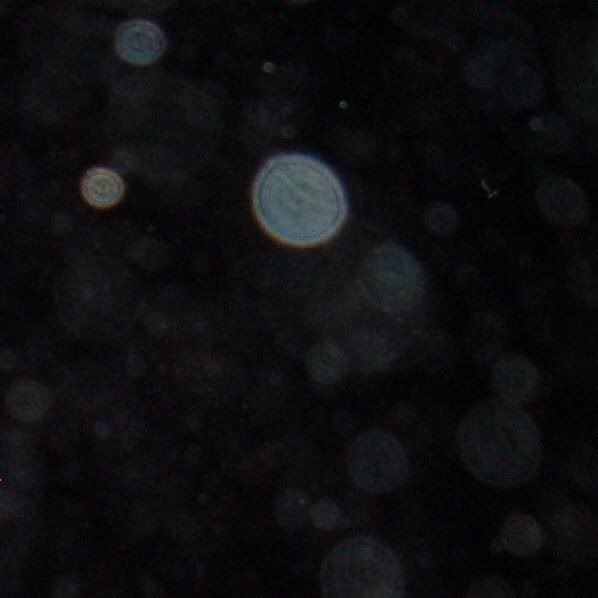 I took a few pictures with some interesting results. One of the things we were looking for was ghost orbs. This picture shows a close up of something--although there were a lot of strange orbs in the shot--this one was the most interesting. The largest orb has an interesting texture and depth. Some websites claim this to be dust particles, some say it's a ghost orb. Being the skeptic I am, I'll let you do your own research and decide for yourself. Link here to the larger version of this shot--
http://img.photobucket.com/albums/v382/shiawmeimei/GhostOrbFullSize.jpg
Whether a ghost or dust or humidity--whatever--I had the greatest story idea pop into my head while standing in the middle of a graveyard on a muggy, hot night as sweat trickled down the middle of my back and shivers not related to tempurature wrapped around my spine.
More on the story when it's written! *cackle*
After the cemetery, we met back at the bar in the hotel for something cold to drink and a little air conditioning. At 11 PM, we gathered in the lobby with Karen from CASPR and started the ghost tour. We went to different floors where we heard about the man who was murdered in the hall--gutted like a fish with blood soaking into the carpet. Another where a man put a gun in his mouth and blew his brains all over the hotel room. An elderly man who died in room 612 of natural causes and his wife, returning on year later, died of natural causes in room 611. Stories of the woman in white Victorian era clothing who wanders the stairwells and the restaurant. Lots of stories about the hotel and the sometimes violent history of Hot Springs.
The most haunted spot in the hotel is supposed to be the spa. After a little mix up about access to the closed spa at midnight, we did get in. But I was dead on my feet and my troublesome knee and plantar facsiitis foot weren't very happy with me. I didn't stay for the hunt for ghosts in the spa. My roomie, Delilah Devlin, wandered into our room about 1:30 AM. I'd already downed a double dose of naproxen and was dozing off and on in the unfamiliar bed. Turns out, I didn't miss much by going to bed early and my knee and foot were much happier with me!
The next morning, Delilah and I headed back to the haunted spa, this time open for business. We did the full spa treatment--hot mineral baths, massage and sauna. Now that was worth facing any ghost, anytime!